UFCCM Special Events!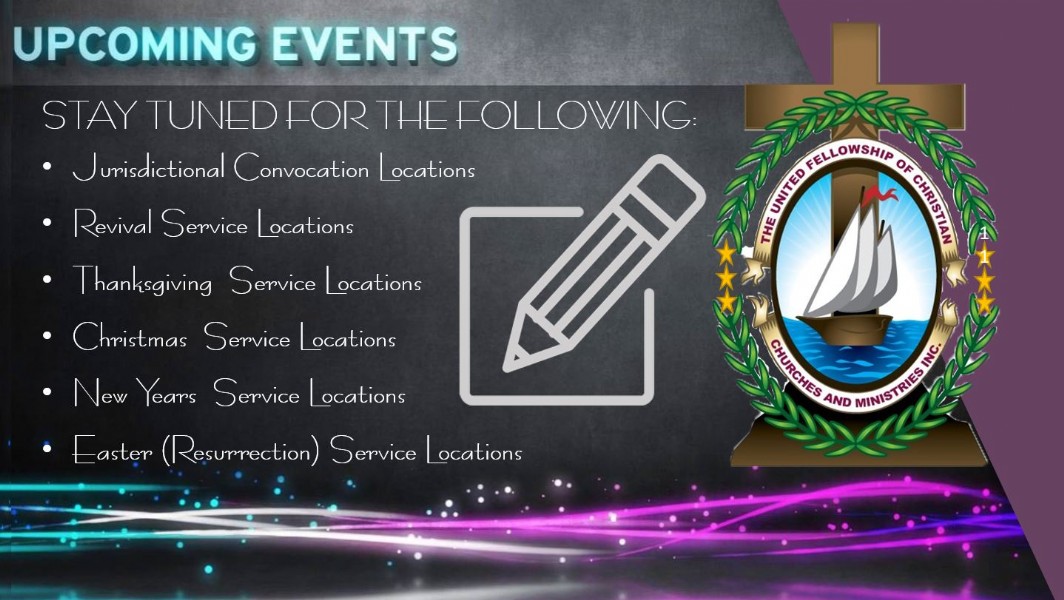 Friday, March 31, 2023


8 PM - UFCCM-IWM Worship Service Broadcast
First Quarterly UFCCM International Women's Ministry Worship Service Gathering over the UFCCM Anointed Internet Radio Network! Join Bishop Bev. DeShazer-Haywood, Pastor Atia Jenerette, Elder Karen Nixon and Anointed Guest Members of the UFCCM-IWM for One-Hour of Power; Praise & Worship, Testimonies, Prayer, and The Word. Call-In by phone to attend or join online. For more: CLICK LINK ABOVE!


Wednesday, June 21, 2023


9 AM - 19th Annual UFCCM Fellowship Conference (June 21-23, 2023)
CONFERENCE REGISTRATION IS NOW OPEN. BOOK YOUR ROOMS NOW! Conference daily seminars, workshops, meetings and worship schedule in development.


Friday, June 23, 2023


11 AM - Episcopal Consecration of Bishop Beverly A. DeShazer-Haywood