UFCCM Southwest Jurisdiction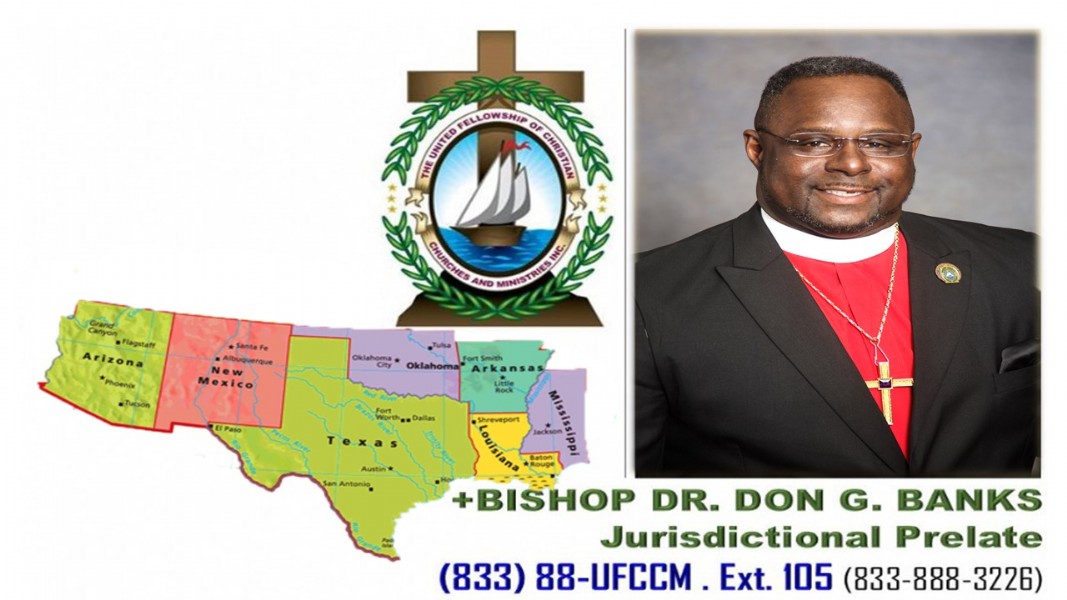 The Southwest Jurisdiction; is the second of currently five Jurisdictions within the UFCCM, with it's jurisdictional headquarters in Monroe, Louisiana.
The Southwest Jurisdiction is presently comprised of 7-States as follows:
Arizona, New Mexico, Texas, Louisiana, Mississippi, Arkansas, Oklahoma
Southwest Vision Statement
We envision participating in the growth of the UFCCM ministries. We will work intensely in the Kingdom of God by witnessing, worshipping and proclaiming the glorious gospel of our Lord and Savior, Jesus Christ.
Within the Jurisdiction we will offer convocations, seminars, programs and training opportunities that assist in developing ministers in the work of the Lord. We also will establish and/or plant churches and ministries in an effort to expand God's Kingdom on earth.